blkdragonqueen
So a few weeks ago, one of the only Dragon Ball Z trilogy of fics started to update again! (
Fic
&
Squeal
&
Squeal to the Squeal
{
and the one that's updating
}) Okay, yay for updates! But
then
a few weeks later, the one and only DBZ ongoing fan comic I follow (and am in LOVE with) came out of a 6 month hiatus and is again updating regularly! HUZZAH~!
Y!Gallery club page
(
may not work for everyone
)
So Kallipso and I start talking about it and I dig out my
Bardock: The Father of Goku
DVD which I've owned for years and never watched and after 4 rather rabid bunnies Kallipso and I threw at each other I started to wonder if since I haven't been in the fandome for a few years, if there was any new epic long, good fics out there.
. . . and now I remember why I left the fandom!
F$@#%ing MARY SUES!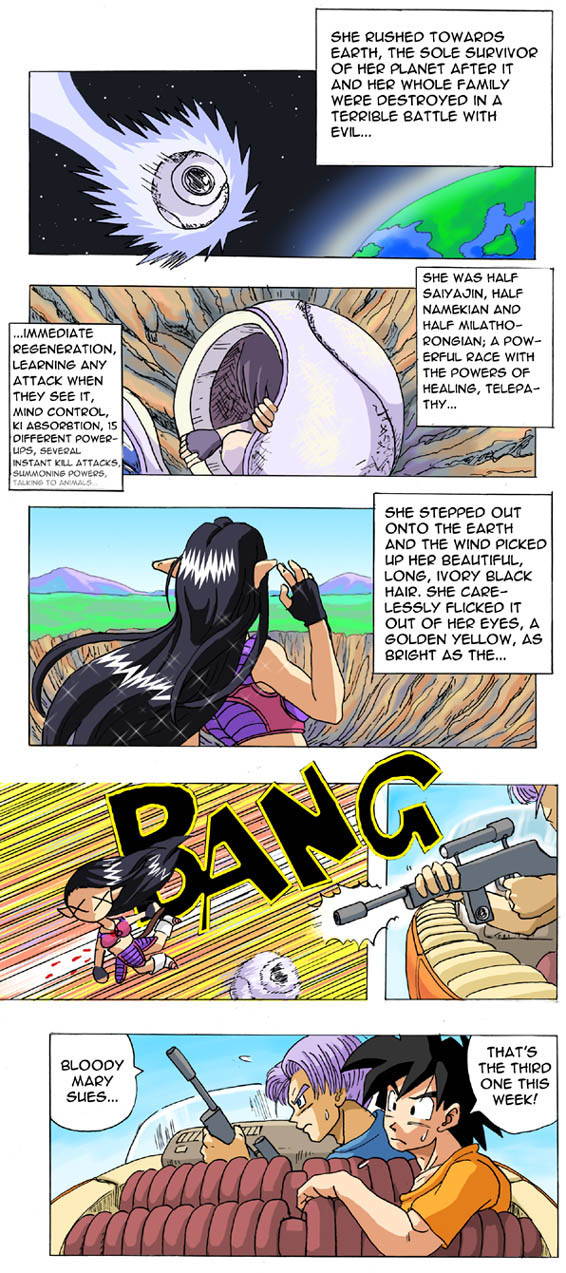 Don't remember who did this though :(
Anyway, new chapter will be up on Friday. I sent it to Kallipso for approval. :) We'll see if she says ok!